Excellent Nanny Services in Atlanta and Miami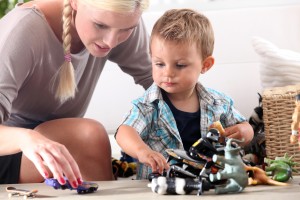 The Nanny's role involves the total care and supervision of the children. This involves the preparation of well-balanced meals and feeding, bathing and dressing them, depending on their ages. She keeps the children on a schedule for naps, meals and daily routine activities. She also arranges play dates and interesting activities and outings in the local area that keep them active and challenged to ensure their developmental growth.
An Atlanta Nanny mentors mentors and develops a loving relationship with the children while simultaneously instilling proper discipline, which involves reinforcing good behavior and correcting unacceptable behavior as per the parents' instructions. Other responsibilities expected of a Nanny may include light housekeeping; ensuring that the children's rooms and play areas are kept clean and tidy; and taking care of all their laundry, etc. The Nanny schedules and accompanies the children to their doctor's and dentist appointments; and drives the older ones to and from school, helping them with their homework and school projects; and escorts them to their after school activities.
Not all Nannies in the Atlanta and Miami areas are highly educated—some have high school diplomas but have worked extensively in the field and have gained a wealth of knowledge in childcare, other nannies may have a childcare development and/or child psychology degrees, which are helpful in the raising of children.
Nanny Services
Professional nanny agencies in Atlanta and Miami carefully match up qualified nannies with parents, which takes the guesswork out of background searches and compatibility challenges.