New studies provided by The New York Times show that one-in-four households have some sort of domestic help.  Surprisingly this is more than the Victorian Era, which was one-in-six households had domestic staffing.  So what is the cause of the current increase of people hiring domestic workers?  Perhaps it is to accommodate our busy lives.  People are finding less time in their days to take care of the necessities like cooking meals and preparing the laundry.  As the article suggests it is also a social trend.  Younger adults are being inspired by period dramas such as Downtown Abbey, a televisions program that highlights the notion of having servants.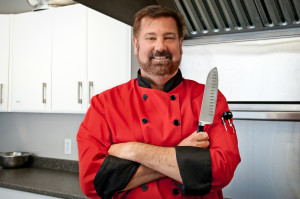 The article also goes on to state that one-in-six, that's 27% of people, report that they have had or have immediate plans to hire domestic help.  Among the most popular categories include gardeners, cleaners and handymen.
Domestic Staffing Agencies Are Becoming Multifaceted
In the financial crisis of 2008 domestic staffing agencies, like most industries, took a huge hit. Many people found themselves in positions where sacrifices had to be made.  Employers started to cutback domestic staffing costs.  Out of necessity domestic workers started to become adaptive and combine their duties.  Private chauffeurs began to pick-up handyman jobs, nannies started to do housekeeping work such as cooking, cleaning and so on.
The Trend Continues With Hiring Requirements
Even though there has been a definite rise in the number of employers seeking staff to hire, certain trends have happened within the domestic staffing industry.  Many employers have a new standard of what they are looking for in a new employee.  This is where domestic staffing agencies like Joanna Gray come into play.  We peruse over dozens of applications to find the desired traits that our clients are looking for.  More often than not we are finding that people want to work with staff that can perform multiple tasks, even if those tasks traditionally fall outside the range of required tasks.  As the job market has become more fierce applicants who are looking for the ideal working situation need to have an eclectic range of skills.